After taking part to research programs in Africa, i wanted to have academic knowledge in this field. That's why i had online courses in Mammals and Reptiles Survey Techniques at Oxford University.
The courses were very interesting and the professors very helpful. After a month studying, reading and sending homeworks, i had to realize a survey protocol as a final assessment. I received the results recently and i succeeded! :)
That's why you'll find it under this introduction.
I've been happy I took part to African Impact program in South Africa in 2016. Indeed, it helps me a lot for the courses.
Survey protocol to estimate poaching impact on hippopotamus populations in Hwange National Park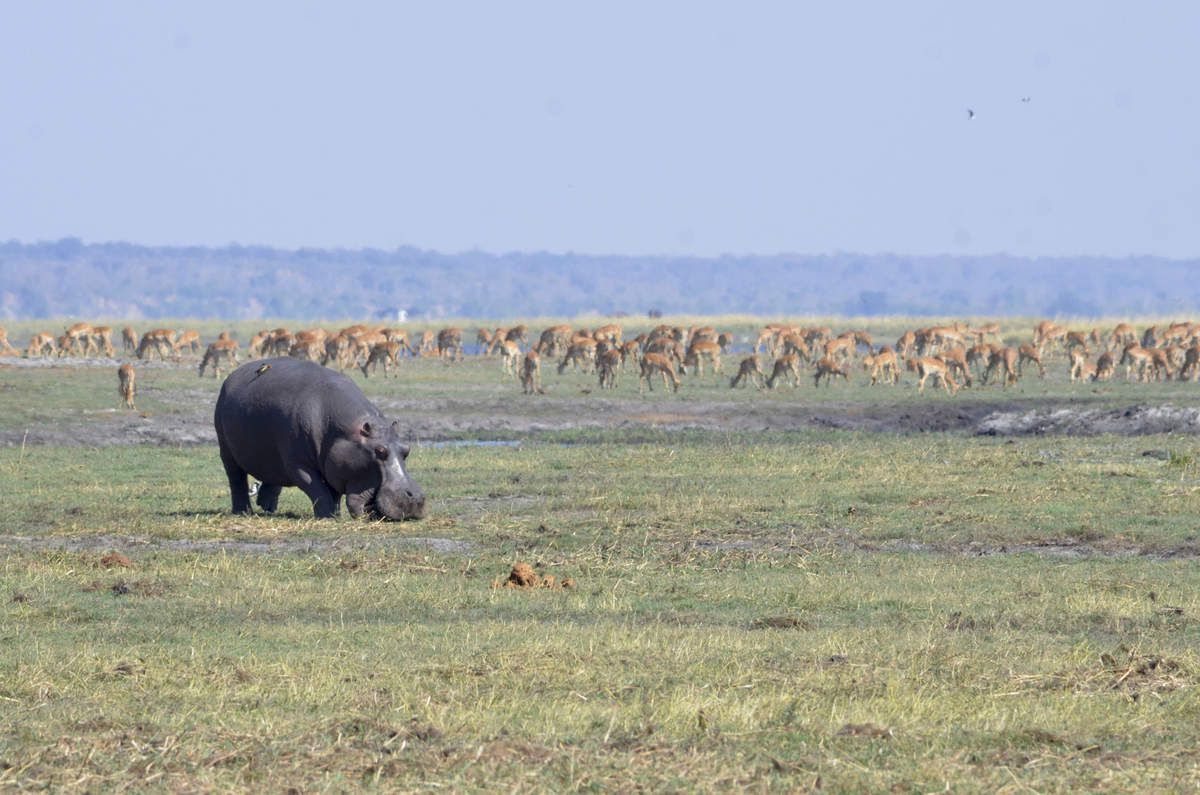 Figure 1: An adult male hippopotamus on a riverbank of Kwando river in Botswana by Jurgelevicius, C. 2016
Mammals and reptiles survey techniques assessment
Oxford University
January 2018
Celine Jurgelevicius
Background and introduction
After the elephant and the rhinoceros, it seems that it is the turn of the hippopotamus to be poached.
Indeed, elephant ivory is now prohibited for sale unlike ivory from hippo teeth. So it appears that poachers have a new target.
Despite having a reputation for being very dangerous, aggressive and unpredictable, there are currently only 130,000 hippopotamuses in 38 African countries, for 400,000 African elephants. The hippopotamus is currently protected by appendix II of the CITES. As a reminder, Appendix II includes species that are not currently threatened with extinction but that can become so and whose market is tightly controlled.
This situation seems worrying because even if the hippopotamus is sexually mature around the age of 7, it does not usually reproduce before the age of 7 to 15 years old.
Nonetheless, it is the adults who are targeted, the youngests not having fully developed teeth. Indeed, the canines of the lower jaw can reach between 40 and 60 cm long depending on the sex and grow thoughout the life of the animal.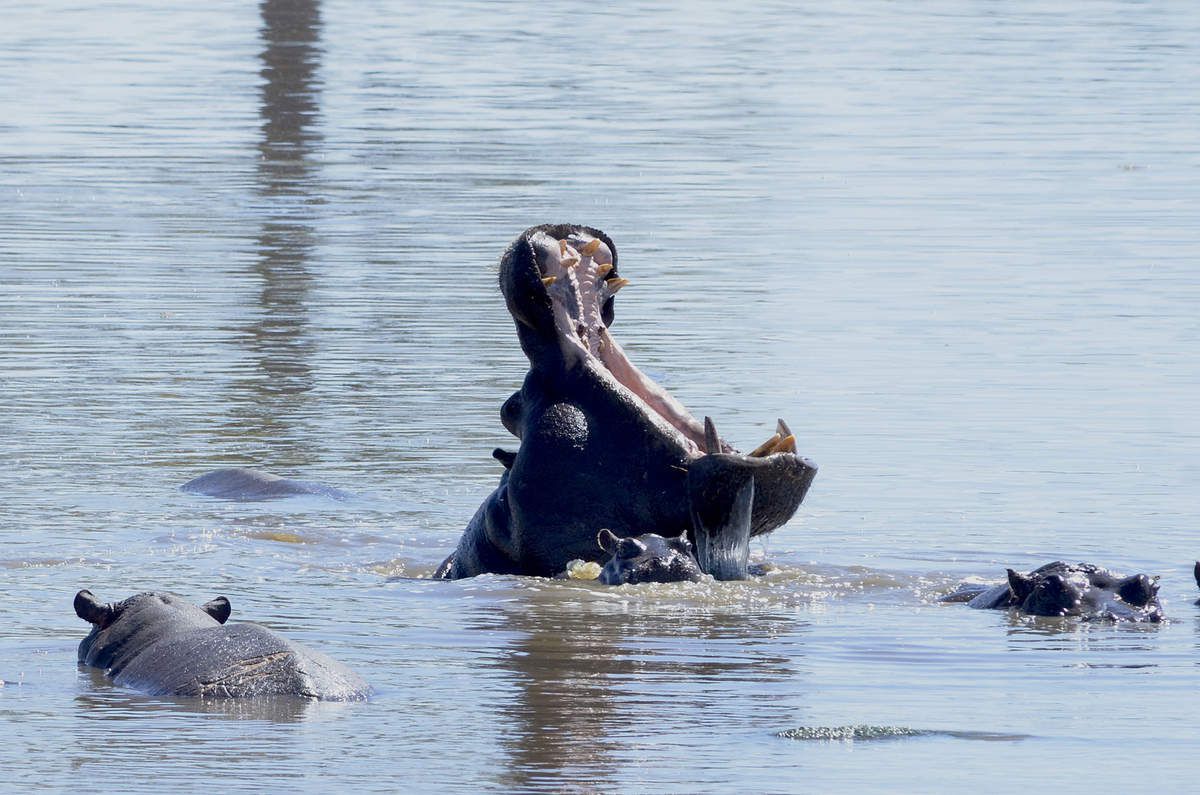 Figure 2: An adult female hippopotamus with her calf, surrounded by two other hippopotamuses at Shumba picnic site in Hwange National Park in Zimbabwe by Jurgelevicius, C. 2016
Hippopotamus is the heaviest terrestrial mammal after the elephant. However, to save energy and protect itself from the sun, it spends up to 18 hours a day in the water. Indeed, it feeds on grass only at sunset. The hippopotamus usually lives in groups of 15 to 20 individuals. However, groups always have only one dominant male; the meeting of two dominants leading directly to a fight that can be fatal. Females give birth to only one calf after a 34 weeks gestation. Births are usually spaced 2 years apart, namely 8 months gestation, 1 year lactation and 4 months total rest.

There is approximately 20% mortality in the first year. Indeed, if the adult hippopotamus has only human as predator for his flesh and his teeth, calfs are the prey of crocodiles, lions and hyenas.

We can't forget about problems of drought. It is indeed uncommon for hippopotamuses to survive to it. In 2016, following a major drought in the Kruger National Park, about 350 hippopotamus were culled due to lack of resources.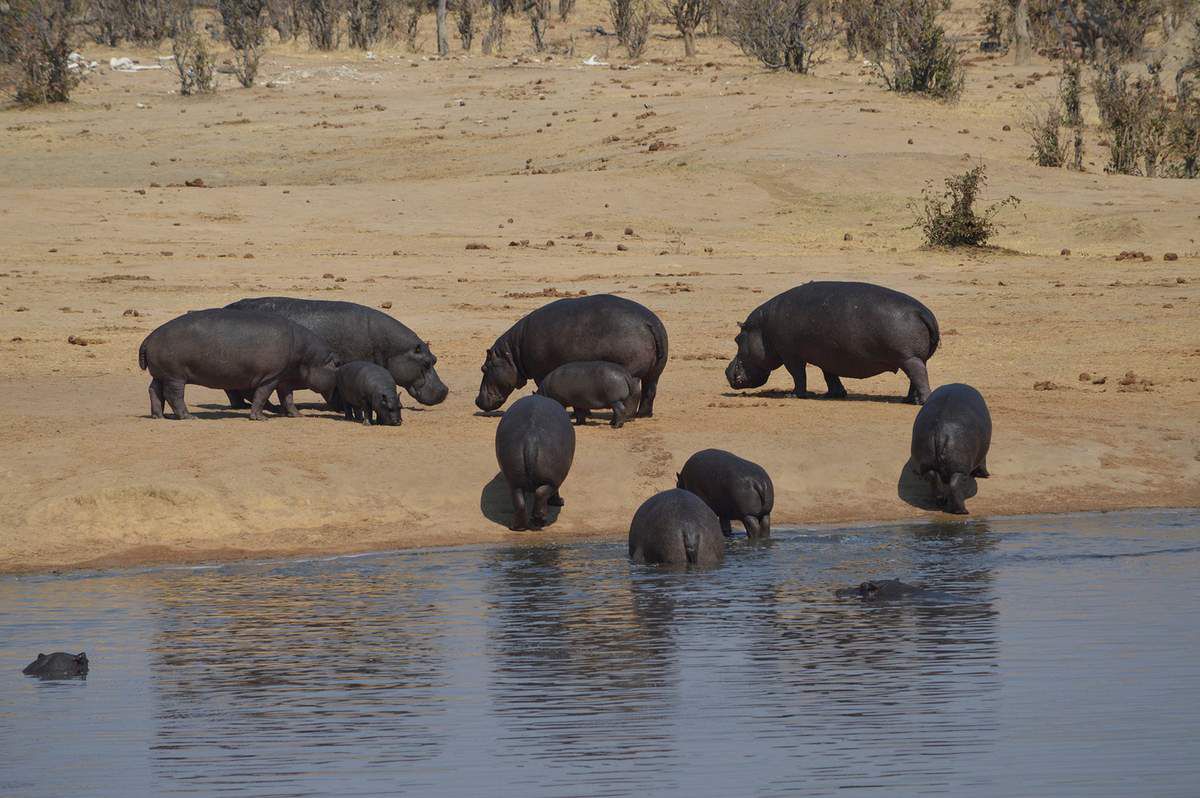 Figure 3: A group of hippopotamuses coming out of Masuma dam at the end of the afternoon in Hwange National Park by Jurgelevicius, C. 2016
Hwange National Park is a sadly famous Zimbabwean national park located in the east of the country. The best-known examples are the poisoning of cyanide lakes that killed many elephants and the death of Cecil the lion by an American hunter.

Unlike South African parks, the Hwange National Park is not fenced, and does not have security at the entrance. However, it seems that there are camera trap in the park and a research cell monitoring elephants. The Hwange National Park has many dams and pans. Many of them are nonetheless artificial. They have been created to reduce animal deaths due to drought. Unfortunately, due to a lack of financial ressources, most of these artificial water points are not filled.
As hippopotamus is a species currently targeted by poachers, an accurate population estimate would be crucial for assessing losses, developing conservation strategies, and then evaluating their effectiveness. An accurate estimate is also vital for the understanding of the species, since it would provide information on the fluctuation of the size of the population and allow accurate monitoring of demographic trends. (Young et al 2010)

To this must be added a study on the reproduction of hippopotamuses. Indeed, it is a factor that should not be neglected in such a situation, and that would give the opportunity to make estimates in the long term. Indeed, if some species practice the embryonic diapause, we could consider in this case that drought or lack of safety could push females to refrain from reproducing. In fact, when the conditions are not met, it is not uncommon to see animals abstain, especially in zoos.


This is obviously a study that must be conducted over several years and correlated with the circumstances (drought, poaching, possible illness ...), protective measures established by the park, and CITES decisions about the status of the hippopotamus.

There are only precise, quantified and demonstrable studies that will provide better protection to the species if necessary, thanks to public support and legal actions, and thus avoid the extinction of the species. (Sutherland, 2000)
Determine the impact of poaching on hippopotamus population.
It would be interesting to assess how quickly poachers decimate hippopotamuses. This would make it possible to evaluate the extinction date if the phenomenon is important and to put in place protection strategies for the species.
Research objectives
1. Obtain reliable population estimates for hippopotamus in Hwange National park in counting specimens at each water point.

2. To analyze and compare the results with future data on number of individuals and distribution.

3. Have a better knowledge of reproductive behavior.
1. Natality: It would be interesting to identify the females and record each year if it had a calf or not and if it survives. Hippopotamuses being difficult to identify, the ideal method would be to count the calfs and divide this number by the number of potential mothers to estimate the natality.
Although the scars differentiate them, they are hardly visible from a distance. It is obviously difficult to monitor all groups but it would be interesting to compare breeding in an area where poaching is very present with breeding in a quieter and protected area.

2. Census of Population in Hwange National Park: A large mammal census would logically involve the transect method. For example, in the case of elephants, transect sampling could be done from an airplane. The pilot would follow each line, maintaining prescribed height and speed. Observers would spot and count elephants in the sampling area delineated by stems. The width of the band, population and area variances, etc., should then be calculated (Pennywick et al., 1972)
However, hippopotamuses are mostly submerged under water, and not surviving drought. So, it seems useless to look for them in areas far from water points. It is also difficult to count them from afar as they are usually close to each other. The method by transects does not seems wise. Counting individuals from the shores of dam and pans seems to be a better option since hippopotamuses come out of the water to rest or eat; namely at the end of afternoon during the summer, when the sun is not too aggressive, and during the day in winter. In this way, the counting will be more accurate and specimen identification, sexing and calf monitoring will also be more efficient. As hippopotamus groups never exceed 20 individuals, the task shouldn't be too complicated.

I would propose a team of five members: one who locates the hippopotamuses on the map, two who record the encrypted data: date, time, number of indivuduals, and two who observe using binoculars and protect the rest of the team in case of threat.
30 minutes should be used to observe each group, which should be sufficient to count and classify individuals in age and sex groups based on body size and visible genitalia. The size of each group will be recorded and the GPS coordinates carefully associated with the data collected. For more security, counting individuals from a car is the best option when it is possible.

In counting hippopotamuses at each dam and pan in the park, the easiest way to have an estimate of the population in Hwange National Park is simply to add up all the results. That way, we could see year after year if the hippopotamus population of Hwange National Park grow or decreases.
Calculating the population density does not help because it is not representative of reality in this situation.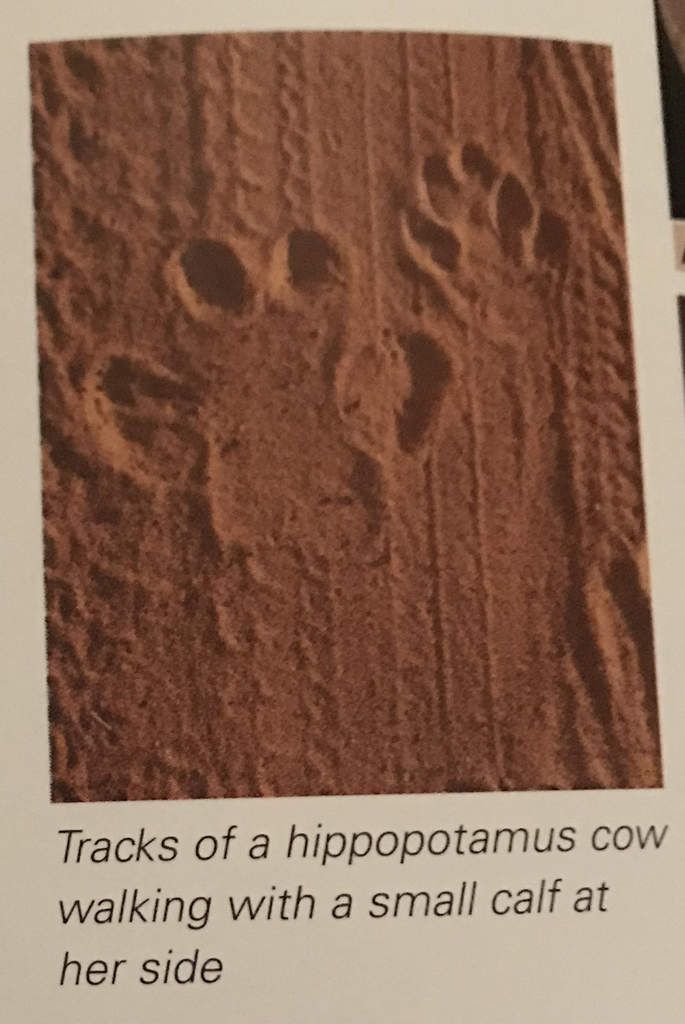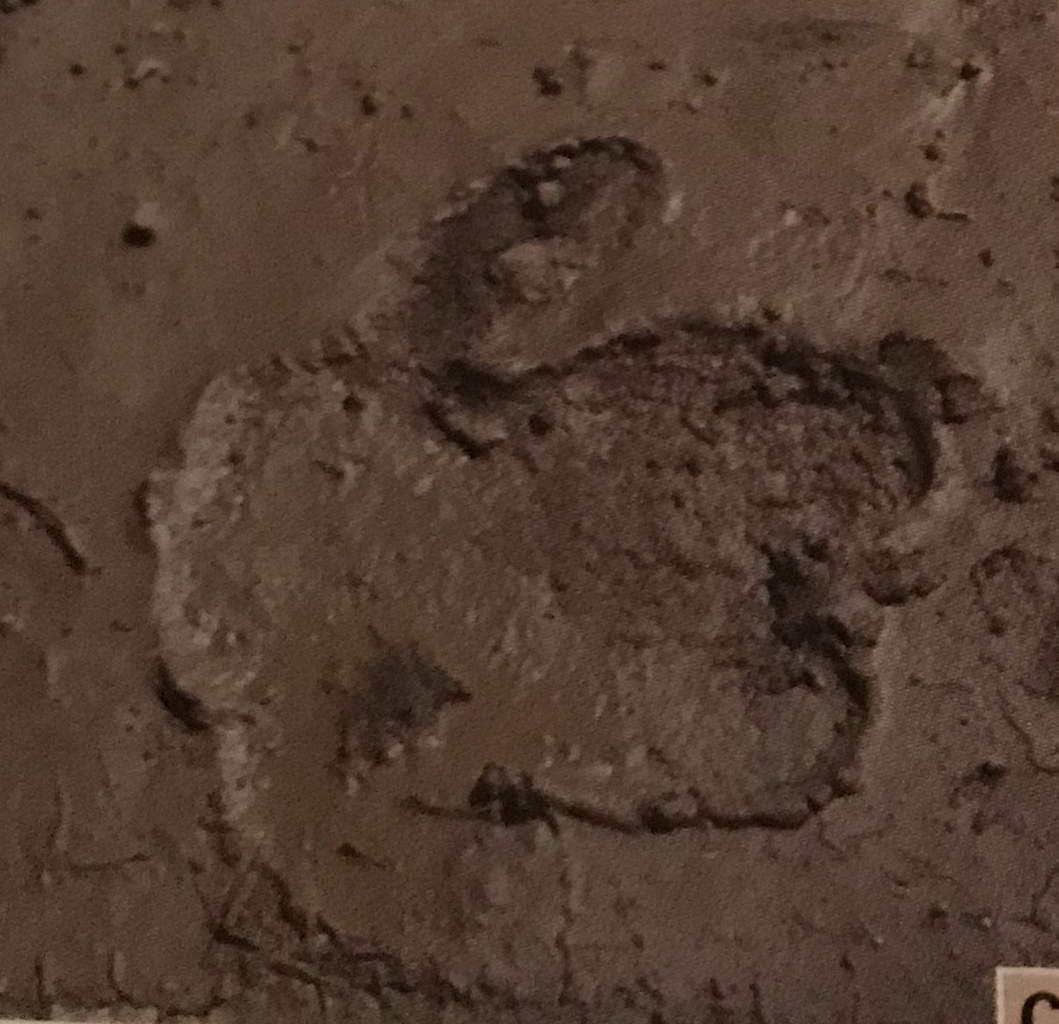 Figure 6 and 7: Representation of hippopotamus footprints from A field guide to the Tracks and Signs of Southern, Central and East African Wildlife by Chris and Mathilde Stuart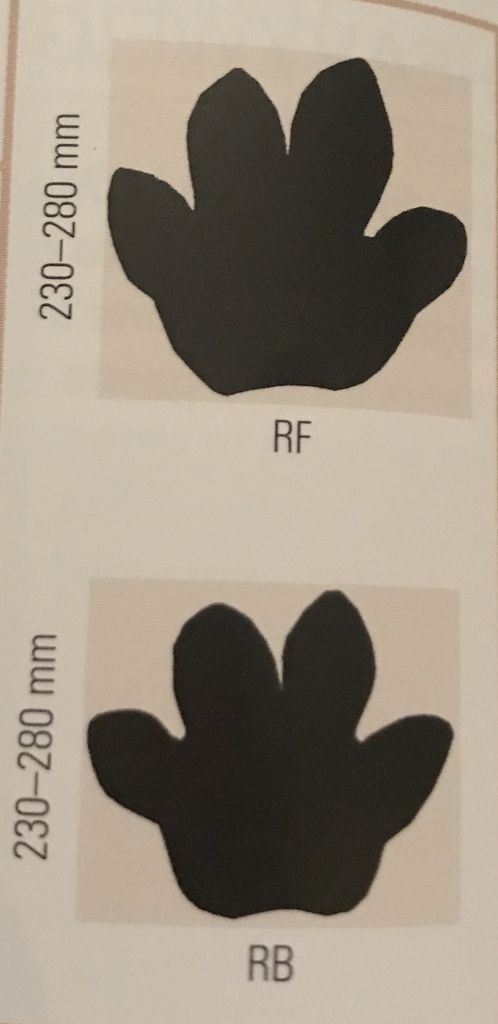 Figure 8: Pictures of hippopotamus footprints from A field guide to the Tracks and signs of Southern, Central and East African Wildlife by Chris and Mathilde Stuart
5. Rainfall records: It would also be interesting to make a small research on environmental conditions such as the number of days of rain, amount of water dropped, and status of water points. Do all the water points have sufficient wa ter supply? We could check it in simply measuring the depth of dams and pans, always in the same place.

Material: Binoculars - GPS - camera - specific material for samples - radio - veterinary material and anesthetics - data sheets
Team: 5 researchers and a veterinary
Discussion and conclusion
The proposed survey protocol have been etablished to cover every possibility, to be accurate, and rigourous enough to be compared with future surveys. This is a long-term monitoring. Indeed, if the survey is conducted at the same time every year, the results should be comparable. Furthermore, although this protocol is intended for lakes, dam and pans, it is easily reproductible for rivers.
In the case of the river, counting from a boat is also possible and a less dangerous option than walking on the river banks with binoculars. In this case, the population density calculation will be:

The density (D) is equal to the number of hippopotamuses counted (N) divided by the length of the river (L).

D = N / L

Example: In 2017, 4900 hippopotamuses were counted on a bank of 165 km long. This gives a population density of 29.6, or 30 hippopotamuses per km of river bank.
Every year the procedure is renewed. Some years may be better than others.
In 2018, 3900 hippopotamuses are counted on the same bank. The density is this time 23.6, or 24 hippopotamuses per km.
There is a decline in the population. The densities of each year make it possible to see the fluctuations of the population of hippopotamuses in this zone.

Although this protocol doesn't require big devices or expensive material, this is a survey which involve a small team and long hours of work and observations.
In conculsion, this research could bring many informations on hippopotamuses abundance and reproduction behaviour. Such data could give the opportunity to estimate the poaching impact on hippopotamus populations in Hwange National Park and therefore to etablish a conservation strategy.
Bibliography:
Barnes, R et al (1996) L'étude des éléphants. Nairobi, African Wildlife Foundation
Buckland, S. T. et al (2004) Advanced distance sampling: Estimating abundance of biological populations. 2nd ed., Oxford
Campbell, R.C (1967) Statistics For Biologists. Cambrige University Press
Dirschl, H.J., Northon-Griffiths,M &Wetmore, S.P. (1979) Training of aerial observers and pilots for counting animals. KREMU Technical Report 15
Eiselen, R.J (1993). Estimation of large herbivore abundance in the Kruger National Park. M.S.c Thesis, University of South Africa, Pretoria.
Kruger, J.M.; Reilly, B.K., Whyte, I.J. (2008) Application of distance sampling to estimate population densities of large herbivores in Kruger National Park. Wildlife research, Vol.35, p.371-376
Murray, K. (2011) Scatalog Quick ID Guide to Southern African animal droppings. Cape Town, Struik Nature
Ottichillo, W.K. & Sinange, R.K. (1985) Differences in the visual and photographic measurements in the estimation of strip widths for aerial census of animal populations. KREMU Technical Report No. 113.
Ramson, J.I et al (2012) A collaborative approach for estimating terrestrial wildlife abundance. Biological Conservation, Vol.153, p.216-219.
Sutherland, W. J. (2000) The conservation Handbook, Cambridge University Press, p.36-50
Stuart, C. A field guide to the Tracks and signs of Southern, Central and East African Wildlife, Struik Nature
Stuart, C. Mammals of Southern Africa, Struik Nature
Uwin, M. Southern African Wildlife, Bradt